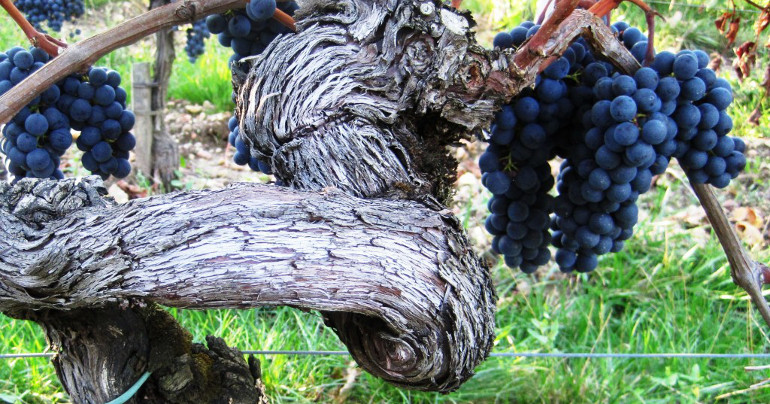 The other day while I was mountain biking in the foothills, I came across a plant that was beautifully green and healthy, stretched across the path, taking over areas that it had clearly not had access to before. With the drought, virtually every other plant in the area had dried up and died.
What was it about this one plant that kept it alive, and actually thriving when every other plant around it was dying? It was tapped into the spring that ran through the area.
The other plants didn't have a root system that stayed connected to the water source. So, when the spring rains didn't come, and the hot summer sun did come, these other plants found themselves without the resources they needed to survive.
That scene reminded me of what Jesus taught in John 15 about himself being our source of life.
Abide in me, and I in you. As the branch cannot bear fruit by itself, unless it abides in the vine, neither can you, unless you abide in me. I am the vine; you are the branches. Whoever abides in me and I in him, he it is that bears much fruit, for apart from me you can do nothing. (John 15:4-5)
Jesus uses the metaphor of a vine and its branches to illustrate the kind of relationship he has with his followers. Jesus is the vine and we are the branches, drawing life-giving energy from him.
The word "vine" often brings to mind the long wandering plant stems we see climbing up walls and fences. That is not the kind of vine Jesus was talking about. The vine being talked about is a grape vine, with a thick strong trunk that has deep roots sunk into the soil and it supports and feeds the branches upon which the fruit is borne.
The Greek word translated "abide" means literally "to live in." We need to live in Jesus, being continually vitally connected to him, living our life with Him as the center of it.
What is the "fruit" that will be produced in our life when we abide in Jesus? In a word: Christlikeness. God wants to produce the nature of Jesus in us. The nature of Jesus is described in Galatians 5:22-23 as, "love, joy, peace, patience, kindness, goodness, faithfulness, gentleness, and self-control."
When we abide in Jesus, staying connected to him, living in him, we will be like the plant I saw the other day. We will be sustained when the heat comes, and we will see his fruit being produced in us.