What is it?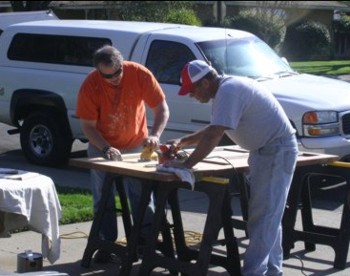 Grace Works is a service to people in the community and our church family who need home repairs they can't afford or can't do themselves. Volunteers provide light carpentry, rubbish clean-up, and other "odds and ends" and "handy man" work in order to create a safe living environment. Typical recipients are low-income senior citizens who no longer have the ability, physically or financially, to care for their residences.
How does it work?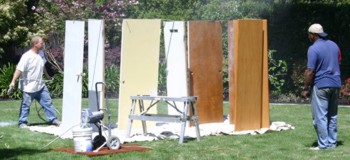 When a request for help is received, it is assessed to determine the scope of the project and the skills and materials that will be needed. The project coordinator then assembles a team, phoning or emailing potential team members with details about when and how the work will be performed.
Who can help?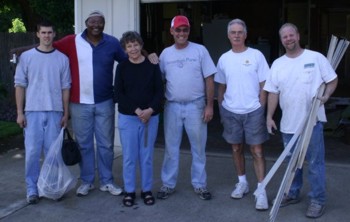 Anyone can help who is willing to serve, regardless of skill level. People with skills in the construction trades are a plus; however, much of the work is simple, manual labor, which requires very little skill. What is needed most is a desire to serve people in the name of Christ and a willingness to work hard doing it.
How can you get involved?
Send an email expressing your interest, along with a short description of any skills or experience you believe might be helpful, to: info@touchstonecf.org.
Do you know someone who needs help?
If you know someone who needs help, please contact Dave Elliott or the church office.