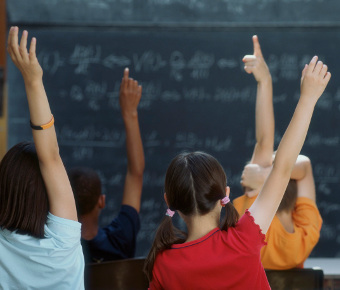 Here is a list of frequently asked questions.
Q: Who is Jesus Christ and what is Christianity?
A: Read "Who Needs Rescue" for a thought provoking explanation.
Q: I want to become a follower of Jesus. What do I do?
A: Read "A New Life." It will explain how to begin a new life with Christ and give some first steps you can take to help you grow and keep growing.
Q: How do I get in touch with one of the pastors?
A: Please call the church office. (The address and phone number are listed at the bottom of all of our web pages.) If no one answers the phone, please leave a message. The messaging system will notify the pastors that you have left a message and one of them will call you back as soon as possible.
Q: How do I send an email to one of the pastors or other church staff member?
A: Please send your email to the following address and it will be routed to the appropriate person: info@touchstonecf.org. (We do not list the individual email addresses of staff on our website because of spambots.)
Q: What is happening at the church?
A: Check the news and events web page for more information.
Q: What do we do if we would like to have our child dedicated to the Lord?
A: Call the church office and we will schedule it with you for an upcoming Sunday morning worship service.
Q: If we would like one of the pastors to perform our wedding, what do we do?
A: Call the church office to get an information packet that answers a lot of your questions and discusses what the church will expect from you.
Q: Can we have one of the pastors conduct a funeral?
A: Absolutely. Please call the church office and we will help you in every way we can.
Q: How do I get involved with one of the ministries at the church?
A: We believe it is vitally important that every believer have a place of service in the Body of Christ (the church), and we want to help you find yours. Read more on the vision and purpose web page.
There are three things you can do to get started: First, fill out the Get Involved tear-off from the weekly bulletin and drop it in an offering box. Someone will contact you. Second, jump in and start lending a hand with things. Third, keep an eye out in the bulletin for opportunities to connect and help out.
Q: How do I become a member of the church?
A: Membership at Touchstone is participatory, just like being a member of any other family. That means there are no vows, tests, or classes. You just need to get involved. Here are some ways you can do that: attend worship services, join a small group, help with stuff that needs to be done, pray for the church and the other members, share in financially supporting the church, and share your faith in Jesus with others.
Q: What is baptism and do I need to do it?
A: Here is an explanation of what baptism is all about.
Q: What is communion and why do we do it?
A: Here is an explanation of what communion is all about.
Q: What is a "touchstone"?
A: Here is the definition of a "touchstone" from the dictionary:
Touchstone: 1. Lydian stone; basanite; – so called because used to test the purity of gold and silver by the streak which is left upon the stone when it is rubbed by the metal. 2. Any test or criterion by which the qualities of a thing are tried. (Webster's 1913 Dictionary)

Touchstone: A basis for comparison; a reference point against which other things can be evaluated. (WordNet Dictionary)
Our touchstone is Jesus Christ. He is our standard, our reference point. He is the one we seek to be like.
The Psalmist David cried out asking the Lord to examine him, to test him, to try him to see if there was anything in his life which the Lord was not pleased with. We need the Lord to "test the metal of our life" against our touchstone, Jesus, to learn the quality of our life. Lord, give me the same humble and hungry attitude that David had before you, to fearlessly let you test my life and accept the determination you make.
Search me, O God, and know my heart; test me and know my anxious thoughts. See if there is any offensive way in me, and lead me in the way everlasting. (Psalm 139:23, 24, NIV)