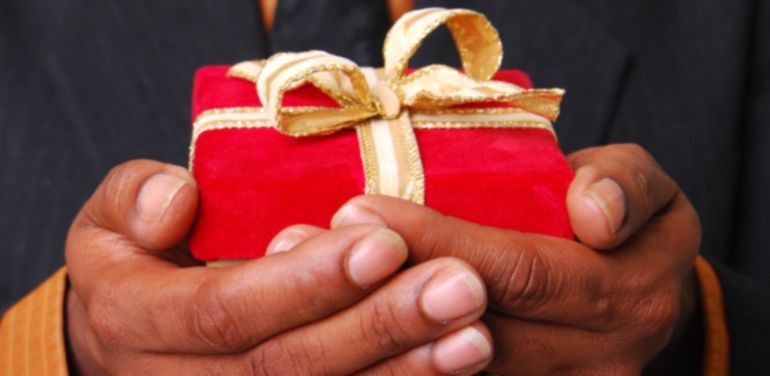 God often suffers from an image problem in our modern world. The image of God that many people have is a sour-faced angry heartless monster looking forward to the day when he gets to dangle our wretched souls over the fires of hell and then cut the string, laughing as we descend into the abyss of eternal torment.
Fortunately, that is not the image of God portrayed in the Bible. Some of the words used to describe God in the Bible are generous, patient, kind, merciful, wise, strong, protective, honest, good, and loving.
Jesus addressed this issue when he said, "Which of you, if your son asks for bread, will give him a stone? Or if he asks for a fish, will give him a snake? If you, then, though you are evil, know how to give good gifts to your children, how much more will your Father in heaven give good gifts to those who ask him!" (Matthew 7:9-11, NIV)
It may be hard for you to believe, but God loves you and wants to give you good gifts. The greatest gift being a new life, a life of meaning and purpose, and one that reaches beyond death into eternity. The most powerful expression of God's love for us is Jesus Christ, his Son, who suffered and died for us. The next time you begin wondering about how God feels about you, remember what he has given you in Jesus Christ.
Praise be to the God and Father of our Lord Jesus Christ! In his great mercy he has given us new birth into a living hope through the resurrection of Jesus Christ from the dead, and into an inheritance that can never perish, spoil or fade. This inheritance is kept in heaven for you, who through faith are shielded by God's power until the coming of the salvation that is ready to be revealed in the last time. (1 Peter 1:3-5, NIV)