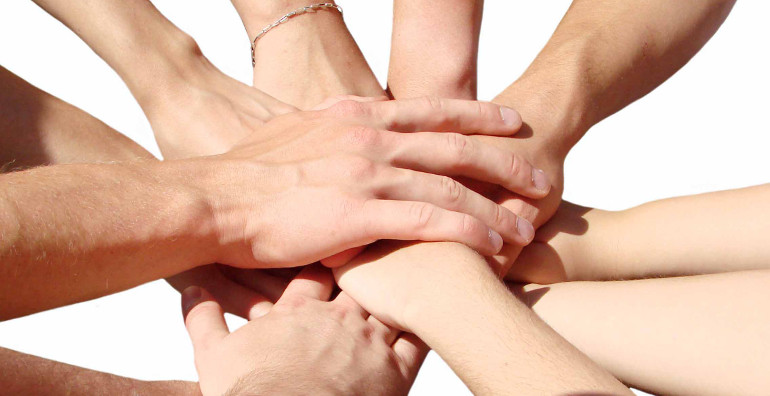 Have you ever thought about what it takes to put on a Sunday service?  Just like the early church, our church is primarily "run" by volunteers. I just wanted to take a moment to thank the incredibly generous people who contribute their time so that I can enjoy being fed spiritually every Sunday and during the week.
Set-up people: Thank you for coming two hours early to make it a nice environment, including hot coffee, appropriate signage for user friendly directions, counter set up, fliers, communion tables and all the other pretty décor that most of us take for granted.
Take-down people: Thank you for staying after service to clean up and put everything away so I can run off and get lunch right after service. I hope the snack people hide extras for you all while you are serving.
Snack people: Oh my goodness. My lips and belly thank you for the incredible treats you bring. My hips don't thank you but don't listen to them.
Sunday school teachers: Thank you for missing the service and investing your time in our little people, and not so little people, that may or may not appreciate you and your wise words.
Craft people: Thank you for your endless hours of prepping crafts for our little people. I have no idea how many hours you put in but I do know it is time you could be spending on something else, but you made the decision to give it back to God to bless the smaller family members.
Media people: Thank you for coming early before the service to set up the screen and pay attention to every time the "slide" needs to be advanced to the next set of lyrics or Scripture. I'm pretty sure you can't close your eyes and praise the Lord while you are "worshiping" up there in the little box behind us all.
Sound people: Thank you for your early rise on Sunday, as well, to come in for the worship team sound checks and ongoing correction as the sound varies during the service. You make my worship experience enjoyable.
Worship team: Thank you for not only your early instrument set up and your after service take down but for your hours of practice and time away from your families so the rest of us can raise our voices and arms in praise and worship to Him.
Parking lot patrol people: Thank you for missing the service so we can sit in peace knowing someone is helping keep an eye out on our vehicles and valuables.
There are also all the volunteers that are not necessarily part of the Sunday service, like the various missions teams, the prayer team, the bible study leaders, the food closet people, and many others I would also like to extend my gratitude. I am confident God is smiling at your servant hearts!
Our church family is greatly dependent on the gifts and talents of each member.  "Now you are the body of Christ, and each one of you is a part of it" (1 Corinthians 12:27). Yep, each one of us. Have you found your place in the family? I'm pretty sure we have a place for you.