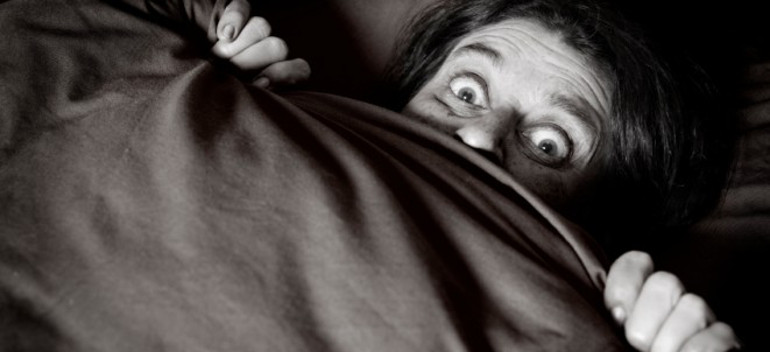 When I was a little kid, there were times when I was convinced some kind of evil creature was lurking in the shadows of my darkened bedroom. My heart pounding with fear, I would manage to gather the courage to turn on the light and to my great relief the evil creature was really just my jacket hanging over the chair. Some of the things we fear are nothing more than our over-active imagination.
Jesus Christ said something interesting about fear. He said, "Do not be afraid of those who kill the body but cannot kill the soul. Rather, be afraid of the One who can destroy both soul and body in hell" (Matthew 10:28, NIV). According to Jesus, there is really only one thing we need to fear: God. Some people don't like the suggestion that God is to be feared. But I can't think of another thing more deserving of fear than an all-knowing, all-powerful God.
One of the things that gives our false fears power is distorted perspective. If we maintain the perspective Jesus taught, that God is the only one we need to fear, then all of the other things we fear shrink.
The other part of what Jesus taught about fear is in the next verse of that same passage: "Are not two sparrows sold for a penny? Yet not one of them will fall to the ground apart from the will of your Father. And even the very hairs of your head are all numbered. So don't be afraid; you are worth more than many sparrows" (Matthew 10:29-31, NIV). Although God is the only one we need to fear, he is also the one who loves us more than any other.
Knowing that the all-knowing, all-powerful God of the universe cares about even the smallest details of my life gives me courage to face the things in my life, whether real or imaged, that frighten me. God loves me. Nothing can change that. No one can take that away.