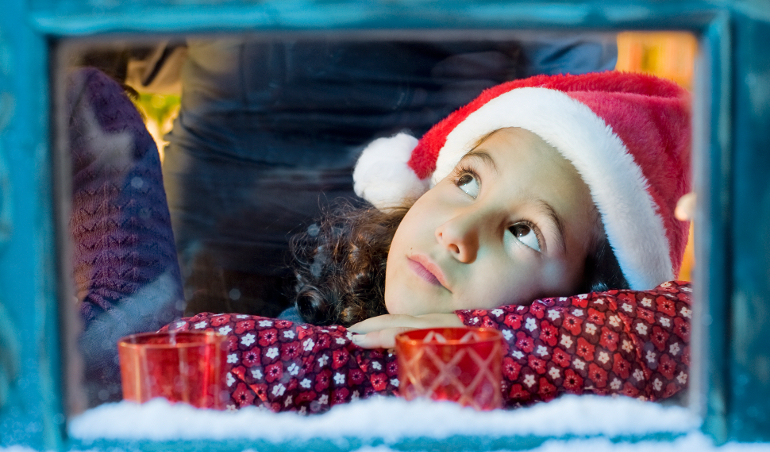 Christmas expectations: the perfect words at the perfect moment; the how-did-you-know look on someone's face when they open the gift you took hours to find; the best tasting food ever; loving family conversations sitting around a fire; yourself looking fabulous in your outfit with not one roll showing; adorable little children in footie pajamas running up to you and grabbing your legs because you are their favorite person in the whole world; your entire list of people you love accepting Jesus because they suddenly realize that he is the true gift of Christmas.
I don't know about you, but I have never ever experienced a Christmas like I just listed. I am a Christian. So I am supposed to treasure this season, right? Unfortunately, I am still quite in human form and often struggle this time of year, especially if I let my head wander to a list of expectations.
I need to keep my eyes on my source of hope and truth.  I CAN EXPECT God to do the things He says He will do. Some of my favorite promises that He has spoken are:
"Never will I leave you; never will I forsake you" (Hebrews 13:5). You are not alone at Christmas nor any other day of your life. He is there.
"For I am convinced that neither death nor life, neither angels nor demons, neither the present nor the future, nor any powers, neither height nor depth, nor anything else in all creation, will be able to separate us from the love of God that is in Christ Jesus our Lord" (Romans 8:38-39). No family feuds. No miles apart. No prison walls. Nothing. Absolutely nothing can separate us from His love.
"For God so loved the world that he gave his one and only Son, that whoever believes in him shall not perish but have eternal life" (John 3:16). His love is free and eternal.
Himself. His love. His son. Best Christmas ever, everyday of your life.